Newfoundland and Labrador Minor In Possession (MIP) Class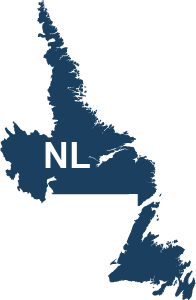 Course For Drugs & Alcohol: Minor In Possession provides access to the Minor In Possession (MIP) Class, an educational programme that may be required in the province of Newfoundland and Labrador by the court, a legal order, a legal representative, a parole or probation officer, an employer, or other entity.
Our Minor In Possession (MIP) Class has been written to meet national standards and is recognized by courts and organizations that allow distance learning. The Course For Drugs & Alcohol: Minor In Possession programme provides meaningful content intended to meet court, legal, or employer requirements. We also recommend the Minor In Possession (MIP) Class for personal growth.
Nationally
Recognized
This online Minor In Possession (MIP) Class is recognized throughout Canada and satisfies court, legal, and employment requirements.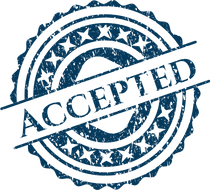 Easily
Accessible
Our Minor In Possession (MIP) Class is 100% online and self-paced, which allows you to start and stop at any time and as often as necessary to accommodate your schedule.
The course can also be taken on any device that has access to the Internet:
Desktop computers

Laptop computers

Tablets

Smart phones
You can even start on one device and continue on another!
Guaranteed
Acceptance
Your Minor In Possession (MIP) Class certificate comes backed by a 100% money-back guarantee.
If your certificate is not accepted for any reason, contact us and let us know. We will refund you the full price of the course.
Lowest Price Guarantee
Starting at only $25 USD, we offer the lowest priced Minor In Possession (MIP) Class with absolutely no hidden fees; guaranteed! If you find a similar course for a lesser price, we'll beat it! Just contact us and let us know. It's that simple!
The course price includes an enrollment verification letter and your certificate of completion. We do not charge additional fees for providing these documents.
Other benefits include...
Free enrollment confirmation letter. ( View a sample )
Free certificate of completion sent via email. ( View a sample )
Instant certificate upon completion of course requirements; 24 hours a day, 7 days a week.
No tests. You cannot fail the course!
Is this the class I am required to take?
The Minor In Possession (MIP) Class has a number of different names but they all reference the same class requirement. If you have been instructed to take any one of the following classes then our online Minor In Possession (MIP) Class may satisfy that requirement:
Alcohol Awareness Class for Minors
Alcohol Class for Minors
Alcohol Education Program for Minors
Drug Class for Minors
Juvenile Drug and Alcohol Class
MIC class
Minor in Consumption
Minor in Possession of Alcohol Class
Minor in Possession of Drug Class
Minor in Possession of Drugs Class
MIP Alcohol Awareness Class
MIP Class
MIP Course
MIP Law Class
Underage Drinking Class
Underage Possession Class
Is this distance learning programme (online class) acceptable in my city, town, or Inuit community government?
In some cases the court or rules of a particular city, town, or Inuit community government may disallow distance learning. This means that the Minor In Possession (MIP) Class cannot be taken with an online provider. Below is a listing of every city, town, or Inuit community government in the province of Newfoundland and Labrador. Those displayed in red and with an are specifically known to reject certificates from distance learning providers:
Inuit Community Governments
Hopedale
Makkovik
Nain
Postville
Rigolet
Cities
Corner Brook
Mount Pearl
St. John's
Towns
Admirals Beach
Anchor Point
Appleton
Aquaforte
Arnold's Cove
Avondale
Badger
Baie Verte
Baine Harbour
Bauline
Bay Bulls
Bay L'Argent
Bay Roberts
Bay de Verde
Baytona
Beachside
Bellburns
Belleoram
Birchy Bay
Bird Cove
Bishop's Cove
Bishop's Falls
Bonavista
Botwood
Branch
Brent's Cove
Brighton
Brigus
Bryant's Cove
Buchans
Burgeo
Burin
Burlington
Burnt Islands
Campbellton
Cape Broyle
Cape St. George
Carbonear
Carmanville
Cartwright
Centreville-Wareham-Trinity
Chance Cove
Change Islands
Channel-Port aux Basques
Chapel Arm
Charlottetown
Clarenville
Clarke's Beach
Coachman's Cove
Colinet
Colliers
Come By Chance
Comfort Cove-Newstead
Conception Bay South
Conception Harbour
Conche
Cook's Harbour
Cormack
Cottlesville
Cow Head
Cox's Cove
Crow Head
Cupids
Daniel's Harbour
Deer Lake
Dover
Duntara
Eastport
Elliston
Embree
Englee
English Harbour East
Fermeuse
Ferryland
Flatrock
Fleur de Lys
Flower's Cove
Fogo Island
Forteau
Fortune
Fox Cove-Mortier
Fox Harbour
Frenchman's Cove
Gallants
Gambo
Gander
Garnish
Gaskiers-Point La Haye
Gaultois
Gillams
Glenburnie-Birchy Head-Shoal Brook
Glenwood
Glovertown
Goose Cove East
Grand Bank
Grand Falls-Windsor
Grand le Pierre
Greenspond
Hampden
Hant's Harbour
Happy Adventure
Happy Valley-Goose Bay
Harbour Breton
Harbour Grace
Harbour Main-Chapel's Cove-Lakeview
Hare Bay
Hawke's Bay
Heart's Content
Heart's Delight-Islington
Heart's Desire
Hermitage-Sandyville
Holyrood
Howley
Hughes Brook
Humber Arm South
Indian Bay
Irishtown-Summerside
Isle aux Morts
Jackson's Arm
Keels
King's Cove
King's Point
Kippens
L'Anse-au-Clair
L'Anse-au-Loup
LaScie
Labrador City
Lamaline
Lark Harbour
Lawn
Leading Tickles
Lewin's Cove
Lewisporte
Little Bay
Little Bay East
Little Bay Islands
Little Burnt Bay
Logy Bay-Middle Cove-Outer Cove
Long Harbour-Mount Arlington Heights
Lord's Cove
Lourdes
Lumsden
Lushes Bight-Beaumont-Beaumont North
Main Brook
Mary's Harbour
Marystown
Massey Drive
McIvers
Meadows
Middle Arm
Miles Cove
Millertown
Milltown-Head of Bay d'Espoir
Ming's Bight
Morrisville
Mount Carmel-Mitchells Brook-St. Catherines
Mount Moriah
Musgrave Harbour
Musgravetown
New Perlican
New-Wes-Valley
Nipper's Harbour
Norman's Cove-Long Cove
Norris Arm
Norris Point
North River
North West River
Northern Arm
Old Perlican
Pacquet
Paradise
Parkers Cove
Parson's Pond
Pasadena
Peterview
Petty Harbour-Maddox Cove
Pilley's Island
Pinware
Placentia
Point Lance
Point Leamington
Point May
Point au Gaul
Point of Bay
Pool's Cove
Port Anson
Port Blandford
Port Hope Simpson
Port Kirwan
Port Rexton
Port Saunders
Port au Choix
Port au Port East
Port au Port West-Aguathuna-Felix Cove
Portugal Cove South
Portugal Cove–St. Philip's
Pouch Cove
Raleigh
Ramea
Red Bay
Red Harbour
Reidville
Rencontre East
Renews-Cappahayden
River of Ponds
Riverhead
Robert's Arm
Rocky Harbour
Roddickton-Bide Arm
Rose Blanche-Harbour le Cou
Rushoon
Sally's Cove
Salmon Cove
Salvage
Sandringham
Sandy Cove
Seal Cove (Fortune Bay)
Seal Cove (White Bay)
Small Point-Adam's Cove-Blackhead-Broad Cove
South Brook
South River
Southern Harbour
Spaniard's Bay
Springdale
St. Alban's
St. Anthony
St. Bernard's-Jacques Fontaine
St. Brendan's
St. Bride's
St. George's
St. Jacques-Coomb's Cove
St. Joseph's
St. Lawrence
St. Lewis
St. Lunaire-Griquet
St. Mary's
St. Pauls
St. Shott's
St. Vincent's-St. Stephen's-Peter's River
Steady Brook
Stephenville
Stephenville Crossing
Summerford
Sunnyside
Terra Nova
Terrenceville
Tilt Cove
Torbay
Traytown
Trepassey
Trinity
Trinity Bay North
Triton
Trout River
Twillingate
Upper Island Cove
Victoria
Wabana
Wabush
West St. Modeste
Westport
Whitbourne
Whiteway
Winterland
Winterton
Witless Bay
Woodstock
Woody Point
York Harbour
Please note:
If you are required to take a Minor In Possession (MIP) course as a result of a license suspension, a DUI/DWI or to obtain a new driver's license, this course is *not* approved by the DMV, MVA, DPS, DOT, DOL or DLR. You will need to contact the driver's license office for an approved provider list.